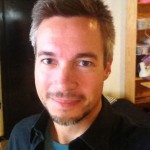 Hi!  This is the website used to share the research and design work of Tim Merritt, PhD (National University of Singapore)
http://dk.linkedin.com/in/trmerritt
DENMARK telephone : +45 4244 2899
USA telephone : +1-888-222-0191
email: tim@ixd.net
Aside from research on the design of technology, my experiences and interests include product design, project management and business consulting.
Certified project management (PMP) and information security (CISSP & ITIL).
"IXD.cc" is an industrial design and product design company registered in Denmark. CVR no.: 34976961
Current Affiliations:
Aalborg University – Dept. of Computer Science, Reseach Center for Socio+Interactive Design
Previous Affiliations:
Aarhus University Design Research – Department of Engineering
Aarhus University – World renowned university in Aarhus.
IT Product Development – MSc program at Aarhus University
REform – Research and Teaching Platform at the Aarhus School of Architecture.
Aarhus School of Architecture – grants degrees from Bachelor to PhD in Architecture, Design, and related disciplines