Using a ring of intelligent projectors mounted above and around a retro-reflective, human-size cylindrical pod, Dr. Vertegaal's team has been able to project humans and objects as light fields. Objects appear in 3D as if inside the pod, and can be walked around and viewed from all sides simultaneously by multiple users – much like Star Trek's famed, fictional 'Holodeck'. Capturing the remote 3D image with an array of depth cameras, TeleHuman 2 "teleports" live, 3D images of a human from one place to another – a feat that is set to revolutionize human telepresence. Because the display projects a light field with many images – one for every degree of angle – users need not wear a headset or 3D glasses to experience each other in augmented reality.
References
Gotsch, D., Zhang, X., Merritt, T., and Vertegaal, R. TeleHuman 2.0: A Cylindrical Light Field Teleconferencing System for Life-size 3D Human Telepresence. In Proceedings of CHI'18 Conference on Human Factors in Computing Systems. ACM Press, 2018. [PDF]
Media Footage
High-resolution photographs are available rights-free by visiting the Human Media Lab website: http://www.hml.queensu.ca/blog/telehuman2
Please include a photo credit to Human Media Lab. A YouTube video is available here.
Media Coverage
NBC News. Futuristic 'hologram' tech promises ultra-realistic human telepresence: It's been a long time coming for sci-fi fans. 4 May 2018.  https://www.nbcnews.com/mach/science/futuristic-hologram-tech-promises-ultra-realistic-human-telepresence-ncna871526

The Times. Scientists invent 'Star Trek' type holograms. 1 May 2018. https://www.thetimes.co.uk/article/scientists-invent-star-trek-type-holograms-mcp8xh3xs

designboom. Star trek's 'holodeck' becomes reality as life-sized 3D holograms look set to transform video calls. 2 May 2018. https://www.designboom.com/technology/telehuman-2-life-sized-3d-holograms-video-calls-03-02-2018/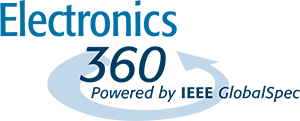 IEEE – Electronics 360. Watch: Holograms are the Next Biggest Tool for Video Conferencing. 25 April 2018. https://electronics360.globalspec.com/article/11683/watch-holograms-are-the-next-biggest-tool-for-video-conferencing

CBC News. Queen's University unveils video chat hologram. 29 April 2018. https://www.cbc.ca/news/canada/ottawa/queens-university-hologram-chat-video-1.4634494

Canadian Geographic. See the world's first holographic communication system. 4 May 2018. https://www.canadiangeographic.ca/article/video-see-worlds-first-holographic-communication-system
Design Engineering. Queens researchers unveil true holographic videoconferencing system. 11 June 2018. https://www.design-engineering.com/queens-researchers-unveil-true-holographic-videoconferencing-system-1004030157/
Communications of the ACM. Move Over, Tupac! Life-Size Holograms Set to Revolutionize Videoconferencing. 27 April 2018. https://cacm.acm.org/news/227301-move-over-tupac-life-size-holograms-set-to-revolutionize-videoconferencing/fulltext
Yahoo Finance News. A new system could bring life-sized holograms to a meeting near you. 26 April 2018. https://finance.yahoo.com/news/system-could-bring-life-sized-231815449.html
***as a bonus, check out this funny video clip from Silicon Valley with a fictitious telehuman setup and a comedic take on telepresence 🙂