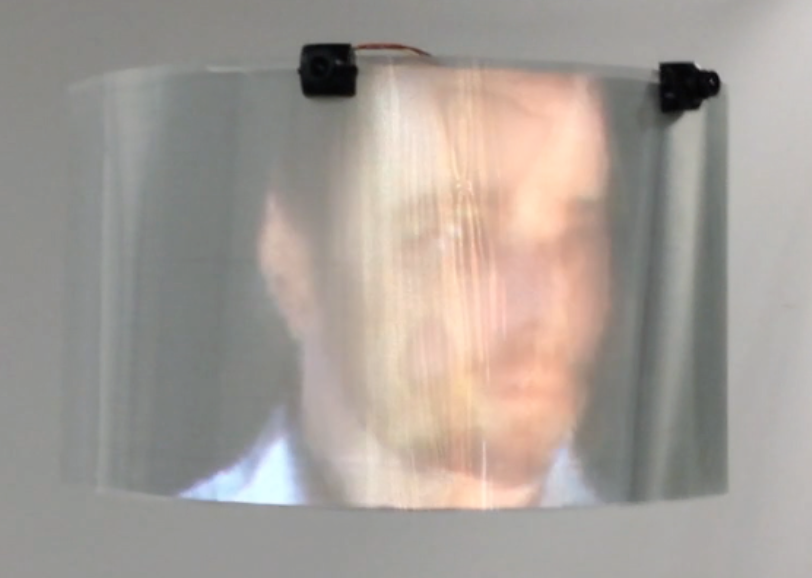 LightBee – the world's first holographic drone display. The display allows people to project themselves into another location as a flying hologram – much like Princess Leia from the Star Wars movies. With the LightBee display, teleconferencing will be taken to a new level. Unlike traditional video-conference or VR technologies, the new display lets people at remote locations gain an actual physical presence in the room by using a drone that mimics their head movements in 3D.
In collaboration with the Human Media Lab at Queen's University, Canada, LightBee was presented at CHI2019
Please refer to the project page for rights free images and enjoy the concept video below!
Xujing Zhang, Sean Braley, Calvin Rubens, Timothy Merritt, and Roel Vertegaal. 2019. LightBee: A Self-Levitating Light Field Display for Hologrammatic Telepresence. In Proceedings of the 2019 CHI Conference on Human Factors in Computing Systems (CHI '19). ACM, New York, NY, USA, Paper 12, 10 pages. DOI: https://doi.org/10.1145/3290605.3300242